Celebrity Homes: Get to know James Bond Homes – Bond. James Bond … houses. For fans of the James Bond movie franchise, the title character's lifestyle is the ultimate fantasy. Gadgets, designer attire, and of course, martinis are definitely a part of the mix. But what about the real estate? As it turns out, many notable scenes starring 007 were shot on location. And you can bet there are some good stories behind these celebrity style interiors!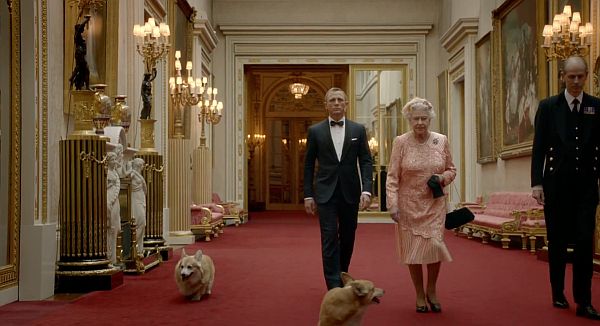 Today we showcase six properties featured in fans' favorite James Bond films. Let's call them James Bond houses! From historical sites to modern wonders, there's a residence for every design style. Find out which places you can visit, and which were built solely to be destroyed in a screen-worthy display of pyrotechnics! Read on for the showstopping details…
Château d'Anet from Thunderball (1965)
We begin with a château near Dreux, France, built by Philibert de l'Orme from 1547 to 1552. This stunning castle was the site of the fight in the opening sequence of Thunderball from 1965! Sean Connery and his opponent destroy a large number of fine furnishings and collectibles in the process, but no worries–we're guessing they were props!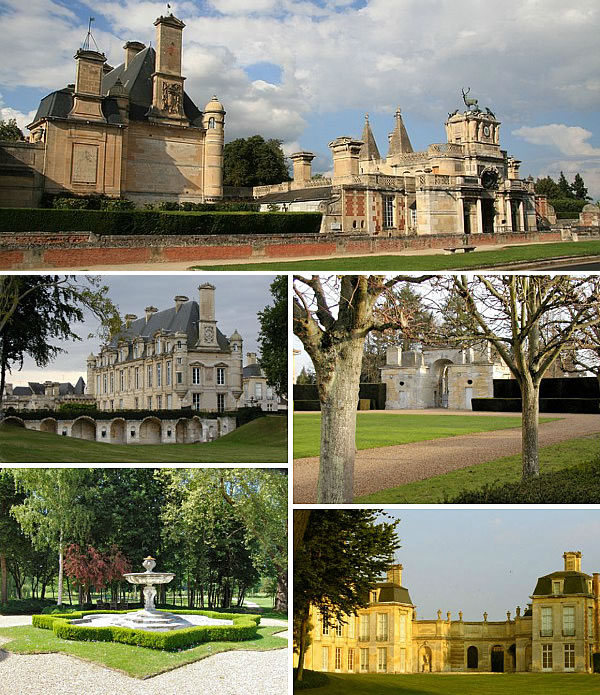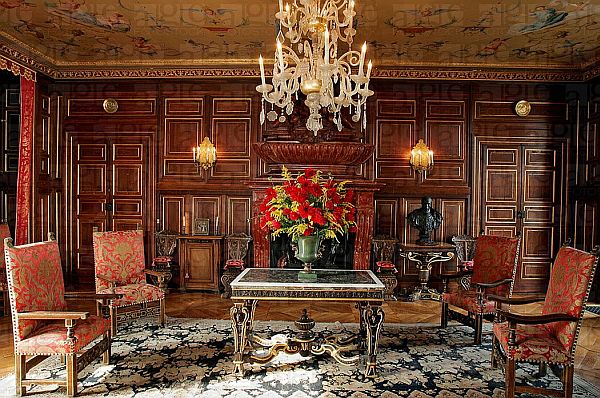 The Elrod House from Diamonds are Forever (1971)
With its reinforced concrete structure, Palm Springs' Elrod House was the perfect modern dwelling to serve as the winter retreat of villainous billionaire Willard Whyte in the 1971 film Diamonds Are Forever. Built by noted architect John Lautner in 1968, the home was named for its owner, interior designer Arthur Elrod.
See also – Celebrity News: Pharrell Williams Hollywood Hills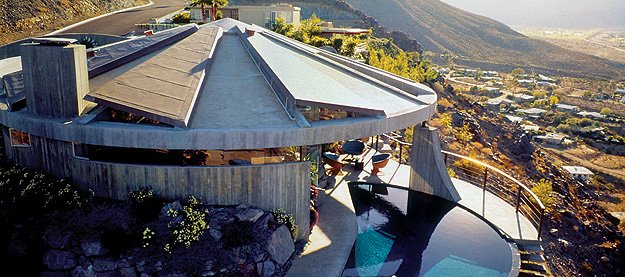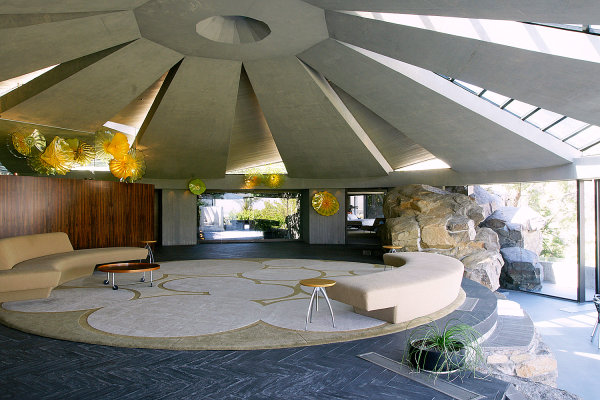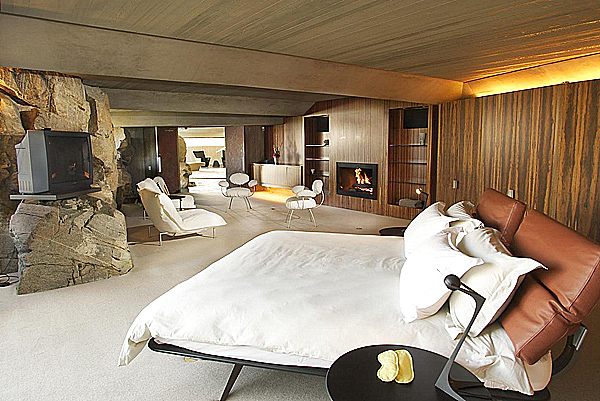 The Ernest Hemingway Home from License to Kill (1989)
Not every Bond house was the scene of a destructive fight or a violent dip in the pool! For example, Ernest Hemingway's Key West, Florida residence was featured in the 1988 Bond film License to Kill. At sixteen feet above sea level, it is the second-highest site on the island. Built by Asa Tift in 1861, this sturdy home has survived many hurricanes and is now a U.S. National Historic Landmark.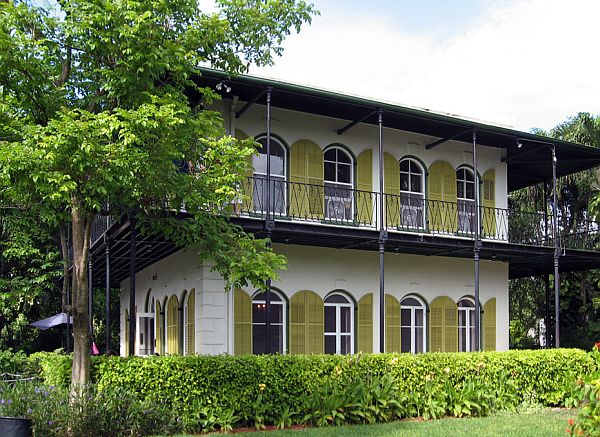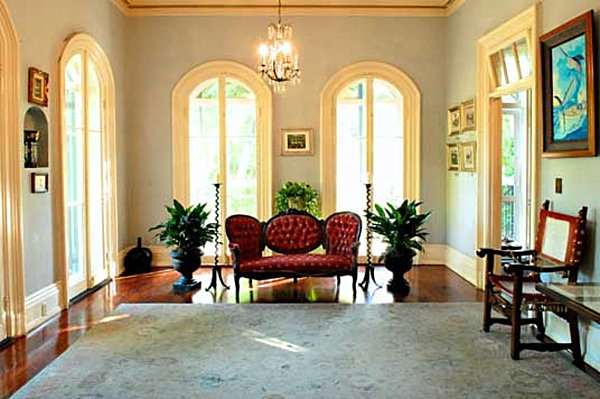 Villa Sylva from For Your Eyes Only (1981)
It's the swimming pool and garden area of our next property that are featured on screen! Villa Sylva in Corfu, Greece is the house of hitman Gonzales in the 1981 film For Your Eyes Only. Interesting tidbit: the Greek setting passes off as Spain in the movie. In the scene at hand, Gonzales meets his end, and he's left floating in the swimming pool with an arrow in his back. Not a good way to go, but at least the setting is luxurious!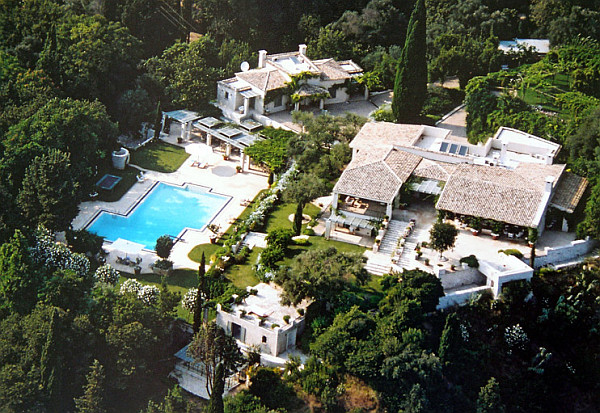 Villa Le Torre from Quantum of Solace (2008)
This stunning villa in Southern Tuscany, Italy was featured in the 2008 Bond film Quantum of Solace. In the movie, Bond visits his ally René Mathis at the villa after enjoying a performance of Tosca in Bregenz, Austria.  Property highlights include a clifftop location and exquisite views of the sea.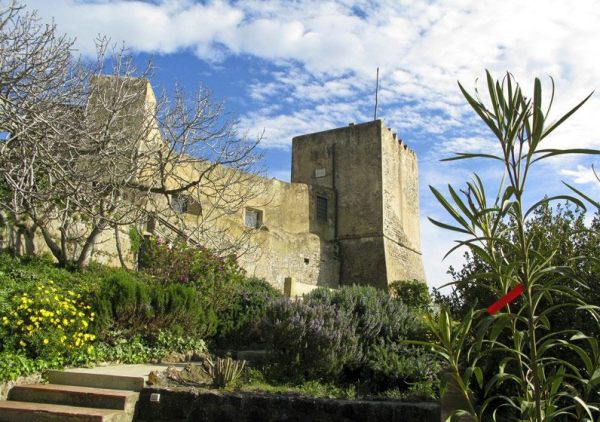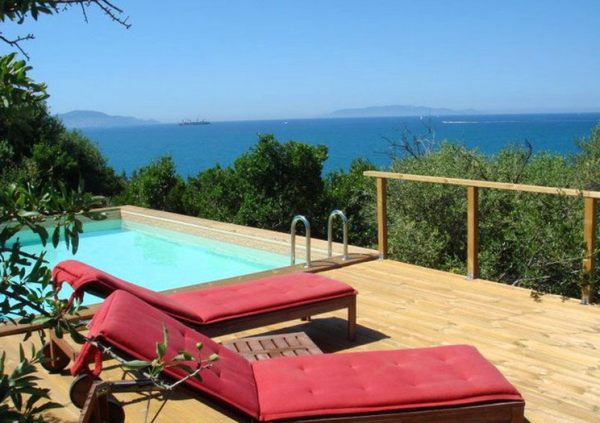 Skyfall Estate from Skyfall (2012)
What's not to love about Skyfall Estate?! The home has a prominent role in the newest James Bond film (appropriately named Skyfall). In fact, this mansion was built in Surrey specifically for the purpose of going up in flames with Daniel Craig.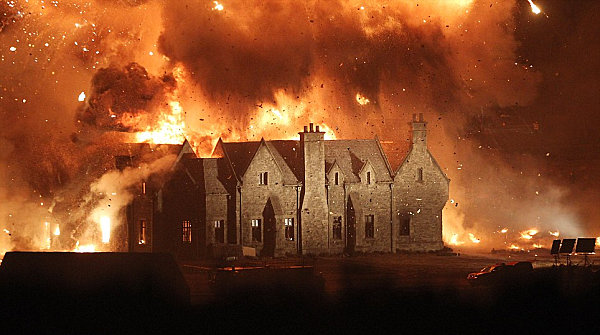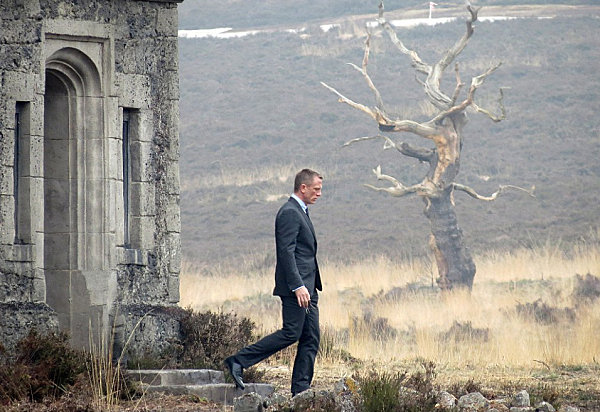 Keep following Celebrity homes for the latest celebrity news!
See also: Celebrity News: Adam Levine and Behati Prinsloo
Keep following Celebrity Homes to have the opportunity to be inside celebrity homes and to know the latest celebrity news!
Source: decoist.com